Hey peeps~Been a long time since I last updated this blog...sorry for the delay~
Quite busy for the past 3 weeks with all those community survey, intervention day and bla bla bla~
Finally after 1 year of anticipation, my electives to Taiwan realized~ahh.....life could't been better~
Have been in this second biggest town of Taiwan for almost 3 days now....and guess what, their food are like seriously superb! It is not oily and sweet to start with. But they manage to retain the fragrance and taste to the food, I guess there are alot more for me to explore, so stay tune with me while I continue enjoying those superb food!!! =P
Just some update for those around me who would love to know more~ I was now staying in Kaohsiung Medical University New Dorm~ (more like a hotel to me~)..Its twin sharing with air-cond, attach bathroom, water heater,and to my astonishment, card-accessed door!!!(Malaysia Local Uni student ma~)
First day in hospital was pretty relaxing. with some ward rounds and surgery observation. We met some Malaysian also and got introduced with some very famous Gyoza~Slurp....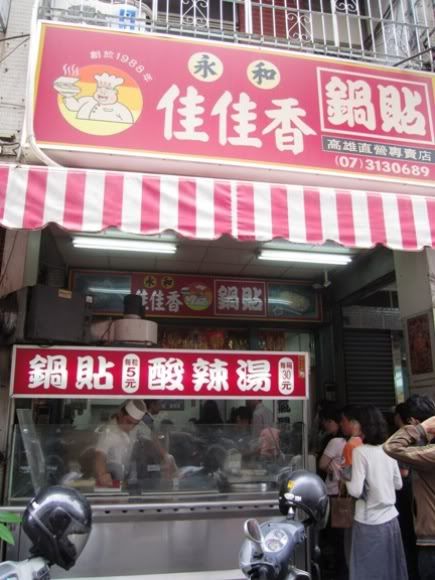 Here it is.....look at the long queue~
The size was appropriate with the price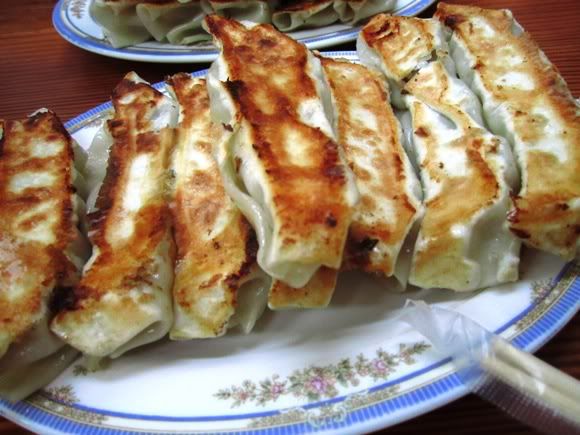 This is seriously good! I tried various gyoza in Malaysia...each and everyone are oily with little filling... This one not oily with great filling......most importantly, they manage to retain the fragrance and taste...according to our new friend, is because they use aginomoto~but well, din get really thirsty so I guess yup!Its good!
Sour and spicy soup....tried another one yesterday in another area...I always love sour soup...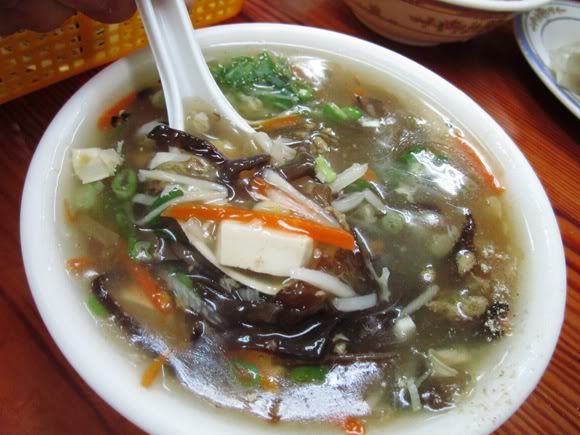 Just one thing though~ They have that pork blood...which I just left behind~
Drinks anyone?~ Equivalent to chatime in Malaysia~ But definitely cheaper price
One thing I love about their drinks are...they don't add too much sugar,in fact most of the time you can get very original tea~just love it~ Look at the size and the amount...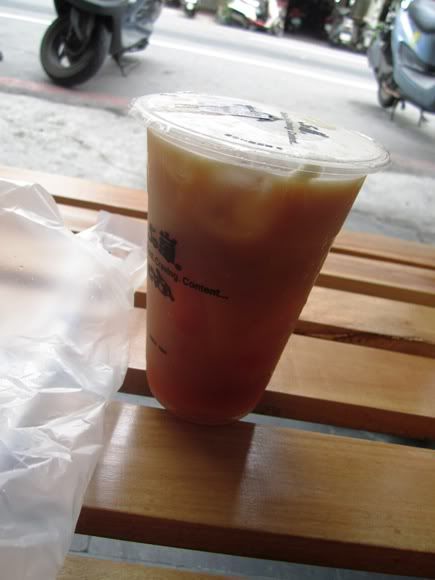 Ice-cream red tea...pretty interesting and they blend in quite harmoniously~
More Taiwan food to come..stay tune and I better get some sleep for tomorrow's ward round~ciao!