Time for some update~Life in Kaohsiung is relaxing and slurpy~ Besides the food and scenery, of course the people here are so nice and friendly. I thought perhaps because we are foreigner and hence received better treatment, but then, specialist here are so nice to their intern and students. I would never have dream of holding shoulder with one of my surgical lecturer back in Malaysia.(shudder~)
Today it self, one of my surgical groupmate offer us their famous egg roll, ahh...free food is always the best~ =P
According to her, this brand is so famous that people queue up whole morning and might even go back empty handed. Won't have chance to taste the original fresh made rolls, packed one was not too bad i guess~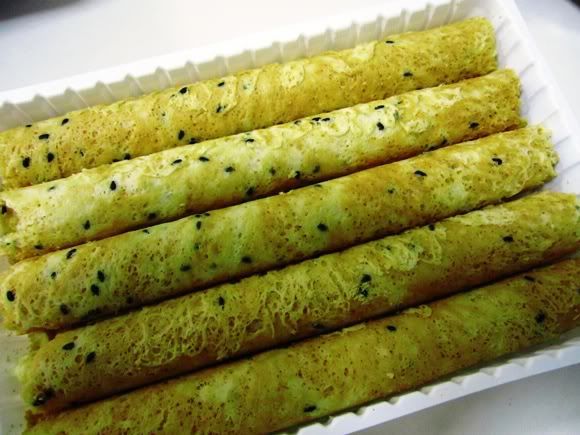 To be honest, unlike rolls in Malaysia which are thin and easily fall off, theirs are so thick but yet crispy and melted in your mouth! Darn great!!!!!! (Not to mention the taste which of course concentrated and great...not too sweet and just nice~)
After a very full lunch, thought the day would end with an afternoon nap. Just when i reached the dorm, supervisor suddenly called and said he would bring us go gaming~ Was quite puzzled but still, rushed all the way back to hospital.
We were brought to Surgical training department
Laparoscopic training machine to train how to suture under laparoscope
A 3Million NTD machine with virtual laparoscopic surgery!!!!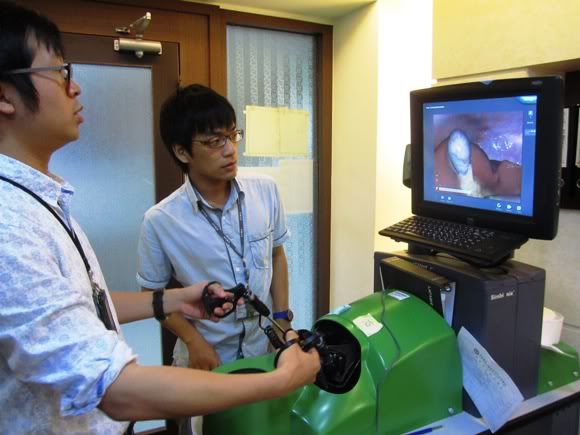 Supervisor was demonstrating how to perform a laparoscopic surgery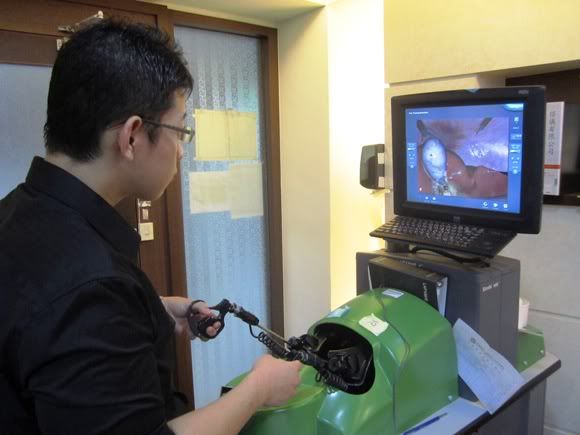 Hands on for us!!! 1st time feel like a surgeon...of course 1st patient died after accidental severing the cystic artery and bile duct, and also puncturing the liver..quite some damage on real patient eh?~ =P
Gosh~ The feeling and graphic was so damn real! Thought would spend less than an hour, but end up spending whole day there~
Other available equipment for clinical training~
Now I feel like a surgeon~ (Syiok-sendiri-ing~~~)