I have been to Port Dickson for N-times but not even once to their extreme park. So today few of our wolf-pack decided to pay a visit just for Go-Kart~ Mind you, I have never played go-kart before in my 24 years of life!
Just located near Eagle Ranch~
3types of games available~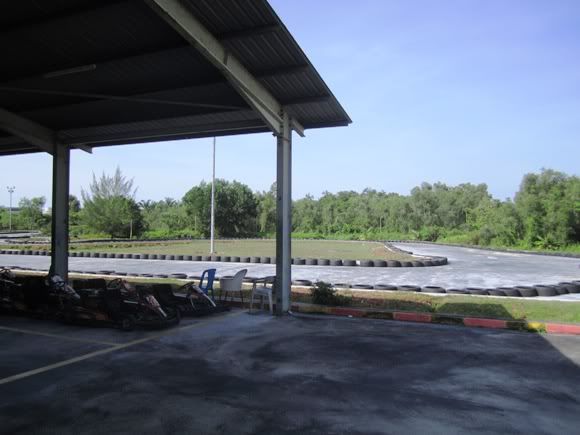 Their track~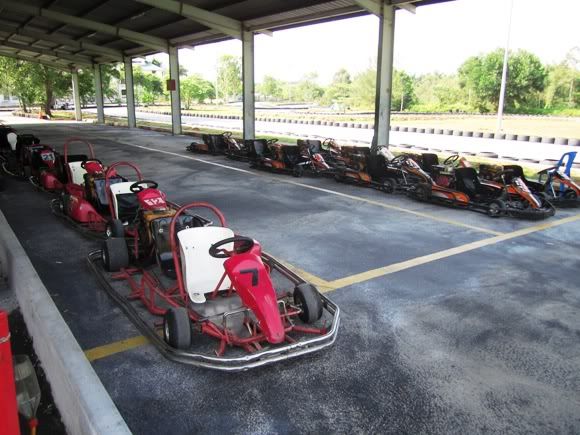 Can have double seated kart also~
Get ready~ tie your hair well la~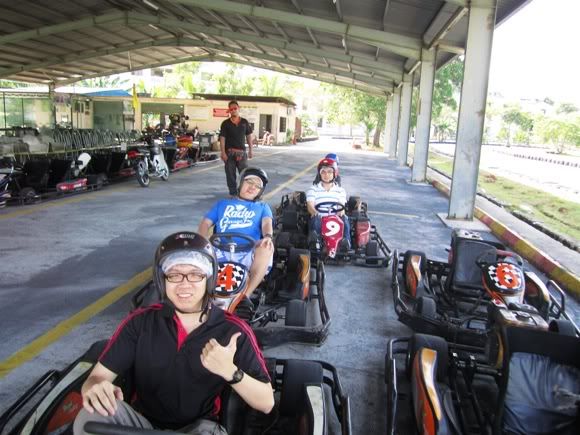 LOL!!! What the hack is uncle Hiu doing?!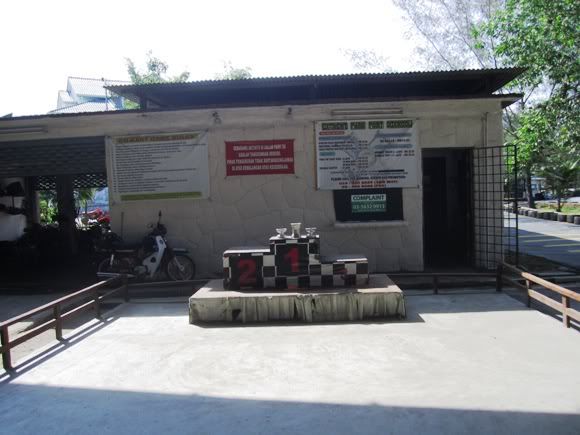 It cost RM20 for 8 laps~ BUT IT WAS DAMN AWESOME!!!!!! First time in my life I speed like nobody's business! Best of all, don't have to scare about crashing~!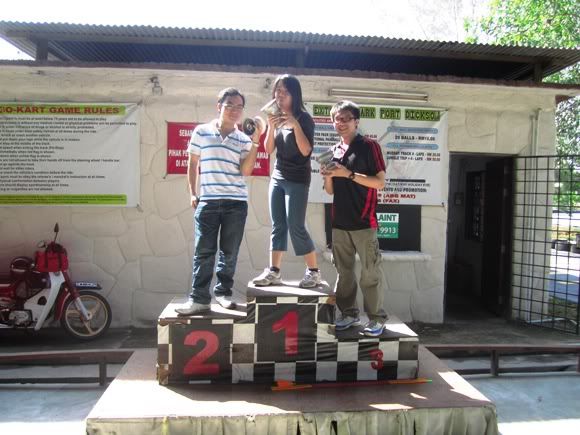 Crash for twice coz drive too fast and lost control~but still able to come second~ not bad huh?~
=P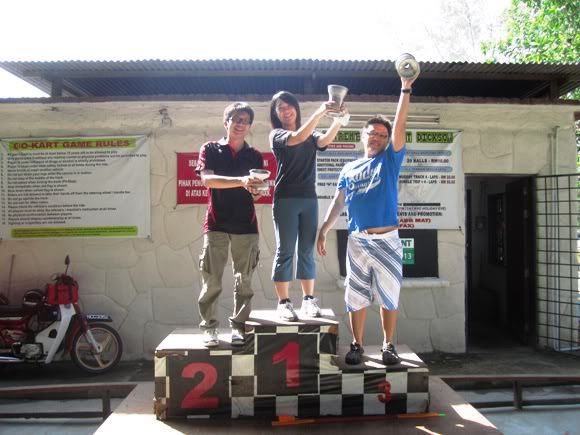 Let uncle Hiu take abit also~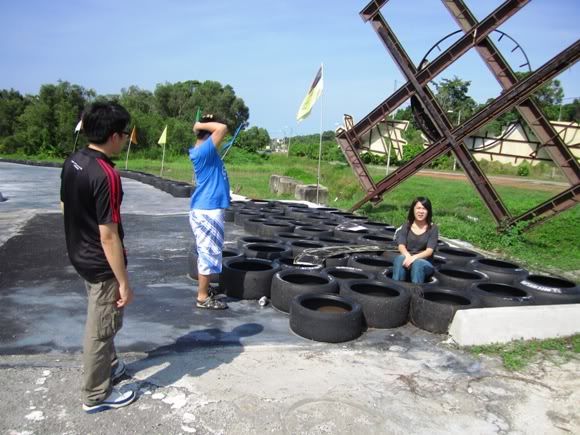 Time for some lunch maybe?~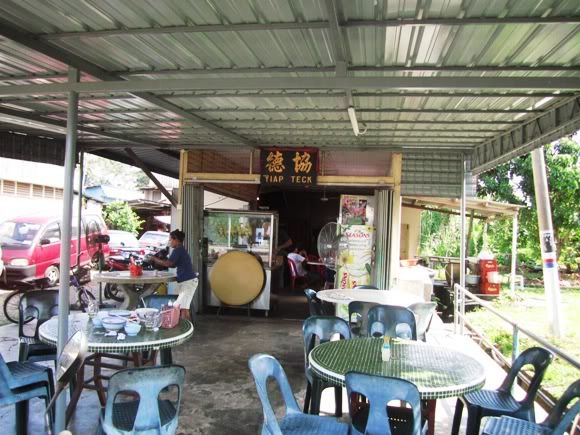 They said this shop sell very nice chicken rice~ But pfft~totally overated~
After that we went back Seremban for cendol~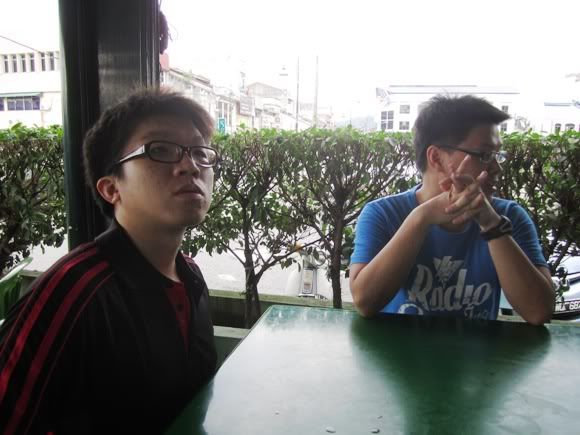 life couldn't have been more relaxing~ahh~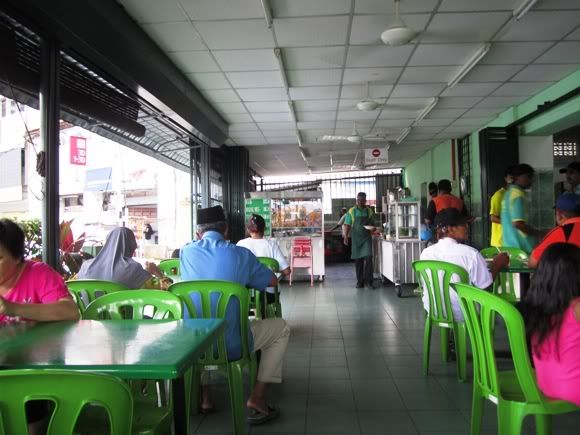 Rojak anyone?~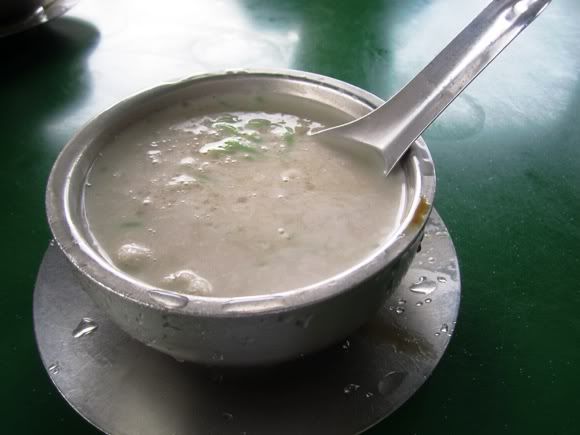 Its raning outside but still..tasted superb~
Totally incredible experience~ Anyone who love to speed? Must try!