As usual, we have gathering every year during Chinese New Year. I had missed a couple of years, so happened this year I am available~ After the very full breakfast in previous post, we drive to our ex-form teacher's house.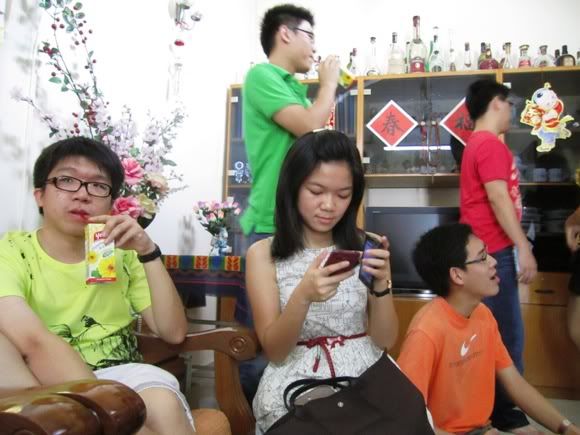 Everyone busy catching up(gossiping in other word), taking picture and eating~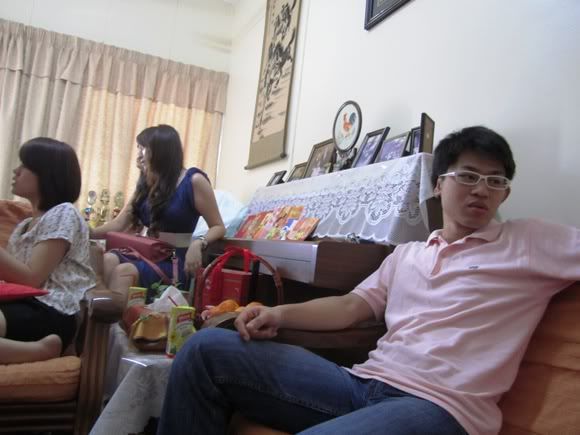 Some just sit there staring blankly~
While some taking perverted picture~ ha!
Say Happy Birthday to Pei Wen!
Lets get a group picture~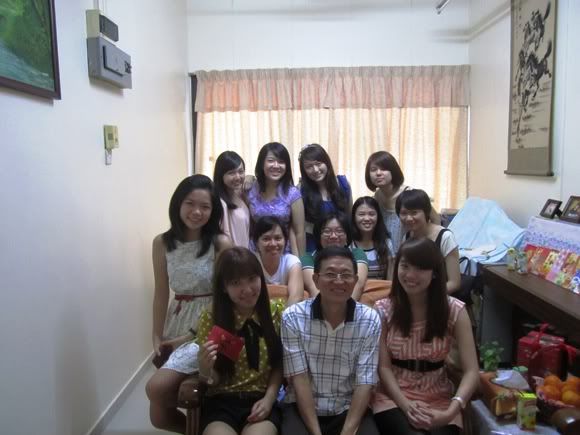 And the girls
After few hours of chit chat tic toc, time for lunch!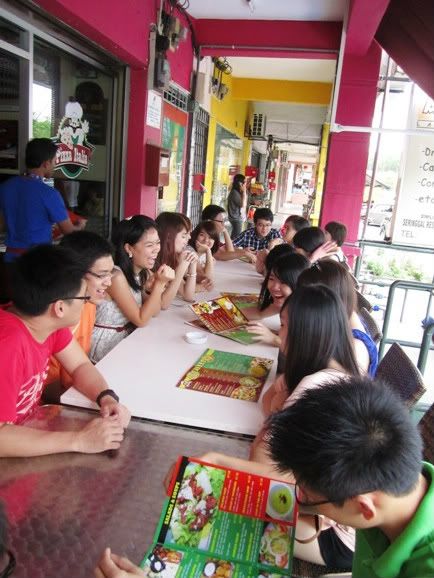 Pizza Italia, so damn packed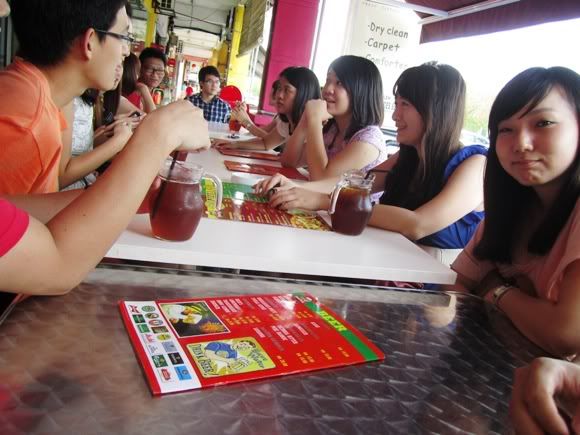 Birthday girl so happy~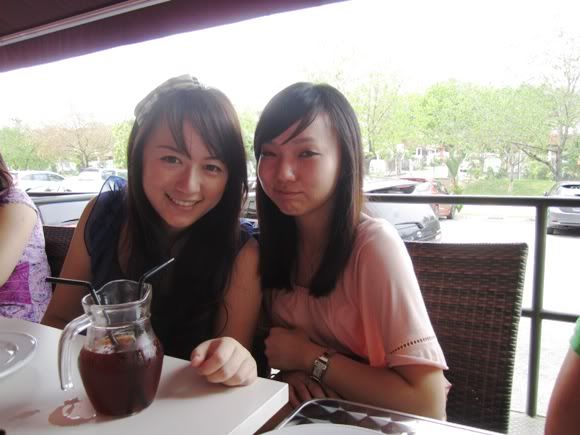 very beach-like feel~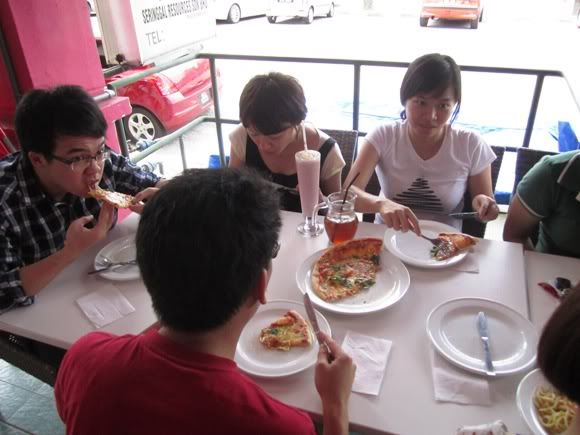 Too many of us...cant really reach the end of the table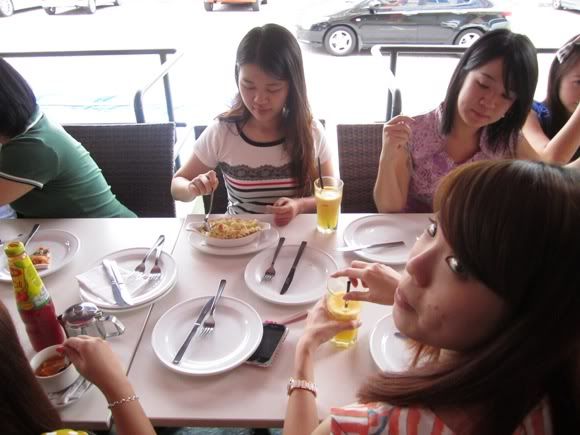 lol....she is so gona kill me~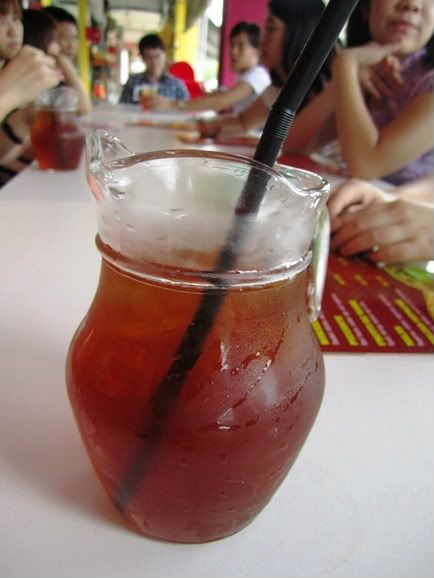 Special container~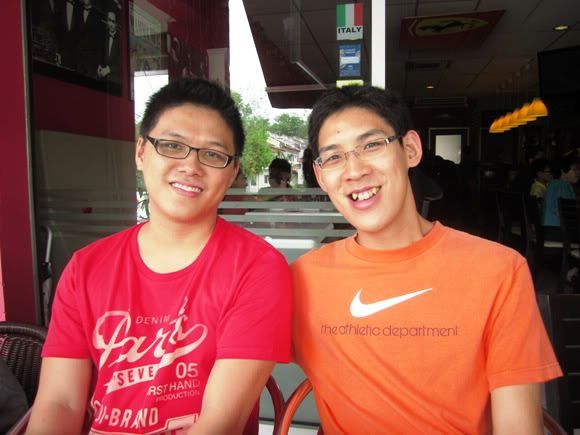 Cheese~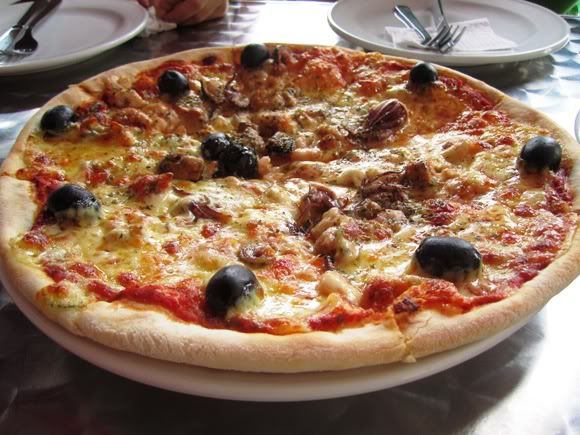 Not my type of pizza......especially the olive..never like them~
Again, pretty normal...not worth the price
The cheese however are quite tempting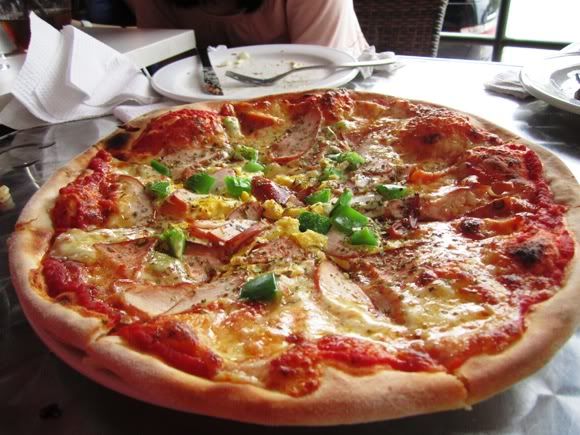 Picante.....but my previous encounter
(
Here
)
are much better....probably due to over crowded.....
The only stuff that turn up good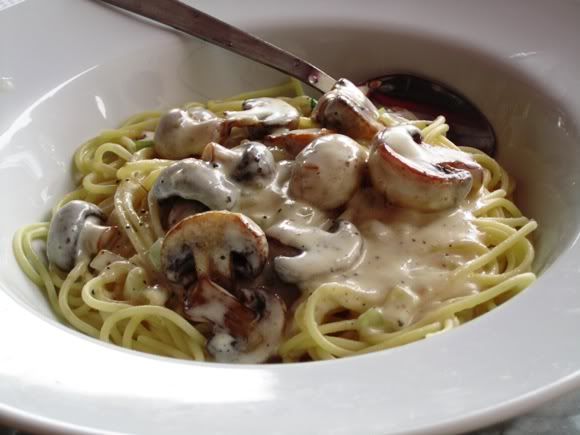 Very nice....smells super good and the sauce are thick and fantastic~The mushroom taste are very thick also...somewhat gave a very mushroom-soup-like sauce~ slurp~
Tiramisu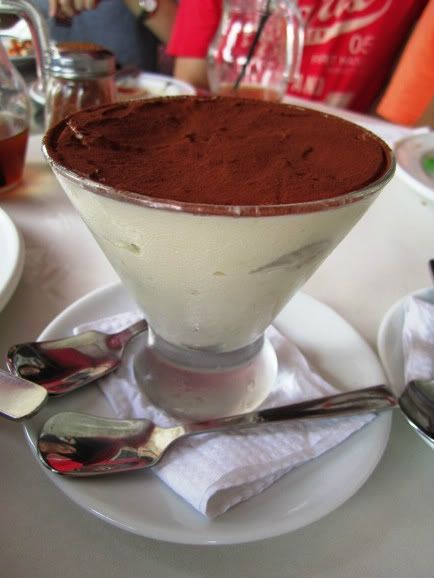 Dun quite like it.....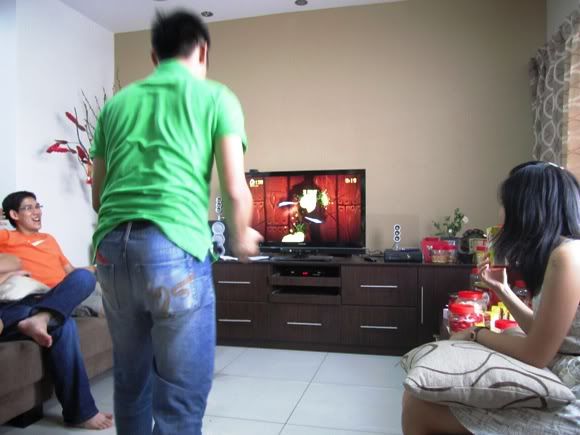 After lunch we opted for another friend's house for kinect X-Box! awesome game. Though you might look like an idiot dancing here and there infront of the television~